DTL is back! Dependable Transportation & Logistics took a brief hiatus while I worked full-time for some other companies, but I have "un-shuttered" it, and we are back! DTL is running as a parallel venture alongside my current employment, but it is it's own entity, and you will receive the highest level of service possible.
We have a new phone number -- 778-308-6683 (MOVE)

Unfortunately, I have lost my previous associated phone numbers (604-831-5911/778-808-7225/
604-957-0917), so please only use the new contact numbers:
778-308-6683 and 604-283-7870 fax.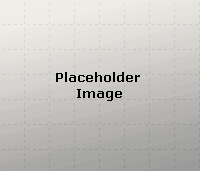 DTL will continue to ramp up our operations, but for now we are (generally) focusing on providing:
- smaller local moves and deliveries
- contract loading/unloading/packing/unpacking labour
- 3rd party packing/crating/etc
- 3rd party overseas packing/wrapping
- "load & drive" services for clients providing their own truck
As demand and financial reserves increase, DTL will reacquire our own full-time dedicated truck (currently I have a shared-use arrangement with a trusted colleague). That being said, if you are somewhat flexible in your timing, I can (almost) always make arrangements to rent a truck from one of my service providers. Rest assured that no matter what the source of the truck, DTL retains all of our own "truck-equipment" (pads, dollies, handtrucks, straps etc) and whichever truck is assigned to your job will arrive FULLY equipped and ready to fully and properly service your job at the highest DTL standards.
Please don't hesitate to contact us either via our email form, or call direct @
778-308-6683.